Haining Daily, March 26, 2017
Last Night, these Haining People Got Together and Did Something Interesting!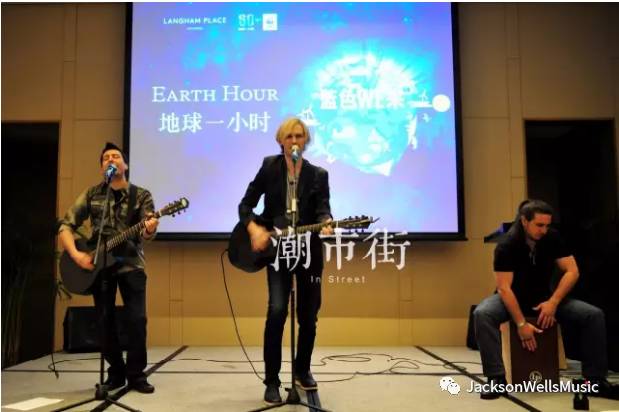 Last night Haining residents got together -- not to eat dinner, not to singing karaoke, not to play board games, but for something related to environmental protection: Earth Hour! On March 31st, 2007, the first Earth Hour event ever was hosted in Sydney, Australia. Ten years later, more and more people are participating in the annual event. The idea of environmental protection is rooted within people's hearts. Last night, we went to the Langham Place Hotel to join the "Earth Hour" event, a globally-minded party in Haining.
What is Earth Hour? Earth Hour is an energy saving movement originally proposed by World Wildlife Fund (WWF). WWF encourages families and businesses to shut off their lights and electronics from 8:30-9:30 pm on the last Saturday of March, in order to show their support for environmental protection. The theme for 2017 is entitled "Our Blue Future."
The Langham implements the concept of environmental protection and energy saving in several ways. In every hotel room there is a water-saving option that allows a 15% reduction when running the shower or bath. All lights are being updating to energy saving LEDs. So far, this project is 50-60% complete. All the paper and plastic containers are recycled after use. The hotel manager spoke to the crowd, letting them know that the Langham tries to reduce their emission levels every day.
At last night's event, at least 100 people attended. It was a crowd that included both adults and children. If you didn't arrive early enough, you didn't have a seat. There were also many desserts and beverages on hand for the celebration.
Out of respect for the energy saving theme of the evening, the event had minimal stage lighting. The hotel invited Jackson Wells to perform. If you haven't heard of him, let me introduce him to you: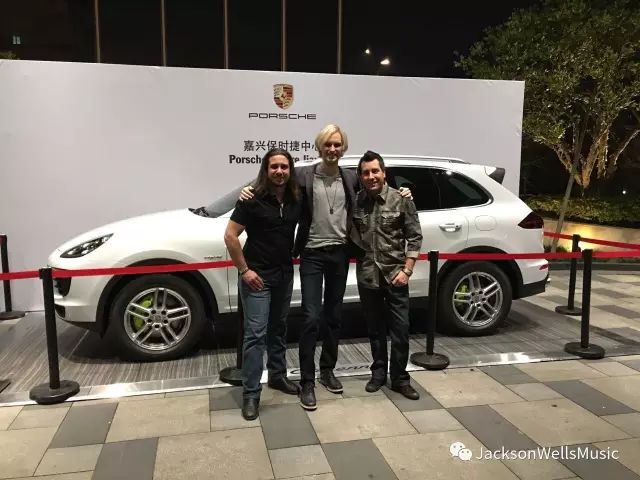 Jackson Wells is a singer/songwriter, New York City born, and currently living in Nashville, Tennessee when he is not in school at Zhejiang University here in China. He is already a national YouTube sensation with 3 music videos garnering over 1.8 million views internationally. Jackson has sold out sets all the way from LA's House of Blues, Universal Studios CityWalk, to the famed Bluebird Cafe. Jackson was the featured artist at the Nashville's NHL Predators game in March of 2014, playing to 16,729 attendees.
Jackson began writing songs at the age of 14 and released his self-titled EP in December 2010. He released a single, Lovesick, in November 2011. His next EP, entitled Inescapable, was released in January 2013. Wells' first full-length album, Picture of Life, was a collaboration with Grammy-award winning producer Bill Cuomo and Beeb Birtles, founding member of Little River Band, and was released in January 2014 on his own independent label. The CD release party for Picture of Life was at Puckett's Grocery in Leipers Fork, Tennessee. He sings and plays both acoustic and electric guitar during his live performances.
Last night, Jackson and his band gave an unplugged music performance. Once they stepped onto the stage, all the girls in the audience started to scream. They sang five songs to start the party. As a fan on-site, I have to say, it's a huge loss if you missed it!
The other attractive performance was the fashion show from the Huamaidi child models. Huamaidi advocates the idea of making natural clothing, delivering the natural feeling when wearing their clothes. They help the children to admire and enjoy nature. In the fashion show, every outfit was made from used paper and cardboard. The materials were simple, but resulted in many creative styles. The children looked really cute in their recycled paper outfits.
After the performance there was a drawing. Xisha and I were lucky enough to win a golden ticket and a pass to use the Langham's fitness center. Since we were there professionally, we were willing to give away our prize to other fans!
Jackson and his band wrapped up the evening with five more songs, including a sing-along to Country Roads, a crowd favorite.
At the end of the show, the car fans didn't miss the chance to check out the new Porsche hybrid model on exhibit. It remains on exhibition from 3/25-3/31, so be sure and check it out.